First off, HAPPY NEW YEAR!! Welcome 2016!! I love all the potential a new year holds. For me I'm praying it's a sweet sixteen! March 19th is going to be a pretty sweet day of 2016! But I know that the Lord has so many other surprises and opportunities in store for me/us this year!
I thought I'd start the new year with a few items that I'm loving right now/Christmas recap for 5 on Friday link up with April over at
A. Liz Adventures
!
First, I can't help but say that I'm loving that the Clemson Tigers are headed to the National Championship!! GO TIGERS!! What a season it has been! Although I did not attend Clemson, I've been raised a Tiger, as my mom is an alumni. I'm so excited that such a great team led by a fantastic coach are rewarded for all their hard work this season with a chance to be National Champions! GO TIGERS!!
Born to be a Tiger
I'm LOVING my new laptop! I got an HP Chromebook for Christmas from Will and it was SO needed! I have been borrowing his laptop since the spring when mine decided to literally drop dead! I have to admit, I kind of picked out my own present on this one... We were in Walmart one night back in the early fall and I saw this laptop and loved it, because it was TEAL!! I really didn't know anything about Chromebooks, but so far I'm liking it for blogging since Blogger is linked through Google. However, I'm not an expert Google Docs person, so that is taking some getting used to! Also, my blog is currently connected to one email and after I get married I need it to be connected to another, so I'm having some difficulty figuring that out. Any help from tech savvy people would be appreciated!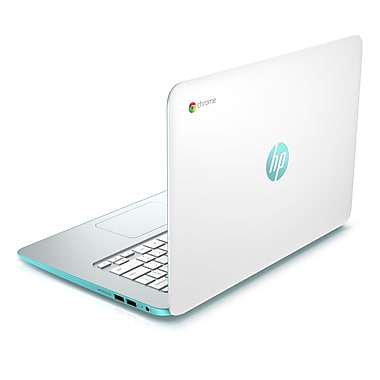 We had somewhat of a tech Christmas by adding Apple TV to our collection! We cut our cable a little over 2 years ago and never looked back! We have basic cable, you know the 9-15 channels you get of the major networks and such, but we also have Netflix, Hulu, & Amazone Prime and we have managed just fine with those! We were using Will's laptop with an HDMI cord connected in the bedroom and his Playstation to access those services in the living room. Well NOW with Apple TV we are able to more easily access them with a remote instead of a mouse on the bedroom tv! I can't say enough good things about Apple TV from what we've experienced so far! I love being able to watch the Vloggers that I follow on Youtube on a big screen and it's just so nice to have a more user friendly interface to access our accounts for Netflix etc. We purchased Apple TV from Target on black Friday with a portion of a giftcard and it was on a crazy sale! We had looked at it a week or so prior at Best Buy and really fell in love with it, so we were super excited to get it on such a great sale! If you are interested in cutting your cable and finding alternative ways to watch tv, this is the way to go!
Another Christmas gift that I'm loving so so much is my new MK purse that Will got me! I had totally forgotten that I had even pointed it out when we were at the mall back in the fall. It's blush pink, the same color of the bridesmaids dresses, so of course I had to have it! He tracked it down all the way in Chicago! I can't wait to carry it to all the upcoming wedding festivities!!
Cynthia Medium Saffiano Leather Satchel in Blush-Spring 2015
Finally, I have always loved that with the start of a new year you get a new calendar! I love to organize and plan so getting the tools to do just that makes me so happy! I normally get the Mary Engelbreit wall calendar, however, this year I just wasn't in love with the theme and the picture didn't match the month. On Amazon I saw the illustrated Bible verses calendar, but couldn't see pictures of the individual months. I went to Books A Million and they had it and I got the very. last. one. It is BEAUTIFUL! I'm so happy with my choice and can't wait to hang it up tomorrow and be reminded of God's love and plan for me on a daily basis!
amazon.com
Thank you all so much for reading and following along in our journey down the aisle! We can't wait for all this year has in store for us! I hope each of you had a safe and happy New Years Eve and I wish you all the best in 2016!